Enjoy summer's sweet, savory, and fresh flavors with our zesty Pineapple Salsa Recipe.
When the farmers' markets start to open back up and summer produce is in its prime, it can only mean one thing — salsa season has arrived. So skip the store-bought stuff. Instead, take advantage of the garden fresh fruits and veggies, and whip up this Pineapple Salsa Recipe that's bound to be the star of the season.
Why You'll Love This Pineapple Salsa
The best salsa is homemade. When you make your own salsa, you have better control over the ingredients and can adjust the taste to your personal preference.
Simple ingredients and easy to make. This salsa takes no time to make, so you can throw it together on repeat even at a moment's notice. All you have to do is chop and mix everything together. Super simple!
A fantastic way to get in more fruits and veggies. Salsas are super underrated when it comes to nutrition. But they're loaded with fruits and veggies, so every bite is packed with vitamins, minerals, and antioxidants.
Read more: Nutrient-Rich Kale Caesar Salad Recipe
Pineapple Salsa Nutrition
So what kind of nutrition do you find in salsa? Let's break down the healthy perks of our Pineapple Salsa Recipe.
Lycopene: This antioxidant is super concentrated in red foods like tomatoes and is associated with improved heart health, reduced risk of certain types of cancer like skin, bone, and prostate cancer, and eyesight protection.
Bromelain: Not only are pineapples a good source of fiber, they also contain the digestive enzyme, bromelain, which helps aid in the breakdown of some proteins, making them easier to absorb. This enzyme has also been shown to reduce inflammation of digestive tissue.
Capsaicin: This compound is commonly found in hot peppers like jalapeño and is associated with improved metabolism, reduced cancer risk, and may even help blunt sugar spikes.
Read more: Hydrating Cucumber Mint Agua Fresca Recipe
Pineapple Salsa Recipe
Ingredients
2 cups pineapple, finely diced
1 plum tomato, finely diced
1 jalapeño, stem removed and finely diced
1/4 cup red onion, finely diced
1 clove of garlic, grated
Zest and juice of 1 lime
1/4 cup fresh cilantro, minced
Salt to taste
Instructions
Add the pineapple, tomatoes, jalapeño, red onion, garlic, lime zest and juice, and cilantro to a medium-sized mixing bowl.
Sprinkle the ingredients with a generous pinch of salt and give the ingredients a good toss to coat evenly.
Taste and adjust the salt based on preference.
Enjoy immediately or refrigerate until ready to eat.
Read more: Our Favorite No-Cook Summer Recipes
Did you try out our Pineapple Salsa? Share it with us by tagging @avocado.green on Instagram or Facebook. You can also follow Catherine @plantbasedrd for more delicious, nutritious recipes.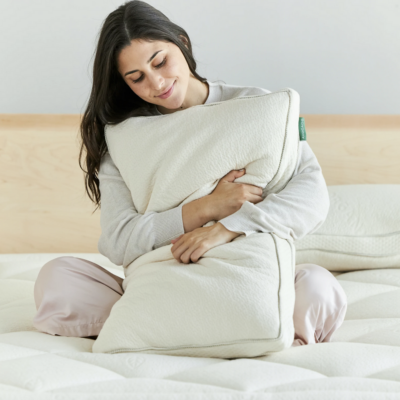 Shop Pillows
The Essential Organic Pillow Collection
Gentle, breathable, non-toxic support.
Buy Now