From reducing energy and water usage to making eco-friendly purchases, these apps make sustainable living easy.
Reusable shopping bags have been on trend for years. Recyclable and compostable packaging options are replacing the single-use variety. Electric cars are hitting the road. And zero-waste living is gaining popularity. But despite the positive momentum, on the whole, modern society is still extremely wasteful and hard on our environment (hey there, climate change).
And although the majority of individuals are interested in being more eco-conscious, living sustainably in an unsustainable world is hard. Luckily, increased interest in eco-friendly habits has given rise to intuitive green mobile apps aimed at making sustainable living easier than ever. With just a few taps, you can learn how to conserve water and electricity, reduce your carbon footprint, and minimize food waste. 
Ready to embrace green living with small changes that make a big impact? Here are five mobile apps to help you live more sustainably.
Read more: 4 Ways Our Clean Energy Future Starts with You
1.
Too Good to Go
More than one-third of the global food supply is wasted each year. And all that decomposing food can emit the greenhouse gasses that cause climate change. Too Good To Go puts a dent in food waste by allowing users to pick up and save excess or unbought food items from popular restaurants, cafes, and supermarkets that would otherwise get thrown out.
Save leftover croissants from your favorite bakery, snag a slice of pizza for lunch, or grab surplus sushi, noodles, and sandwiches from local eateries. To date, Too Good to Go has helped save 137 million meals from ending up in landfills. The app is currently available in 12 major cities, including New York City, Boston, Philadelphia, Washington, D.C., Chicago, Portland, and more. If you live in one of the areas where Too Good To Go is available, download the app and find out what's good to eat around you. If they're not in your city yet, keep your eyes peeled — they're expanding fast.
2.
LiveGreen
This app allows you to monitor, reduce, and offset your carbon footprint so you have a better understanding of your personal impact on the environment. With LiveGreen, users input their modes of travel, food choices, electricity and gas consumption to create their daily carbon value.
LiveGreen helps increase awareness of how much carbon we actually emit through our everyday actions and helps you make choices to reduce your emissions — like biking to work instead of driving or eating a plant-based meal in place of one with meat. Plus, your subscription supports reforestation and carbon removal projects, so by simply downloading the app, you're already on your way to carbon-neutral living. Log your actions to earn points, then share your emissions reduction progress on social media to get others on board.
Read more: How Unsustainable Is Flying?
3.
Dropcountr
Drought caused by climate change and widespread overuse has created a water scarcity crisis in cities across the U.S. and around the world. Reduce your individual water usage with the help of Dropcountr, a mobile application that connects to your local utility and allows you to gain insight into your daily water usage.
Whether it's long showers, multiple laundry loads, or keeping the tap running while you brush your teeth, Dropcountr helps you determine which daily habits waste the most water, so you can set goals to reduce and use less. You can also see how much water you use compared to other households serviced by your utility.
4.
Think Dirty – Shop Clean
Think Dirty — Shop Clean makes sustainable living easy. Simply use the app to scan the barcodes of your go-to beauty, personal care, and household products and they'll instantly provide important ingredient information to ensure the brands you're buying are made with clean, non-toxic formulas. As you shop, you'll learn about specific products' sustainability ratings, which are measured on the app's Dirty Meter. For example, the app lets you know which facial cleansers contain harmful microbeads (these microparticles end up in our rivers and oceans where they impact the environment and wildlife) and educates consumers about how wasteful items like disposable makeup wipes are (they take years to break down) and why many aerosol cans are difficult to recycle.
The app's My Bathroom Rating also keeps track of the items you already have in your cabinet so you can ditch products and ingredients that may be harmful to you or the planet. On the search for organic laundry detergent, soap for sensitive skin, or vegan sunscreen? Check out the app's top 10 products list featuring the brands they trust.
5.
Cleanfox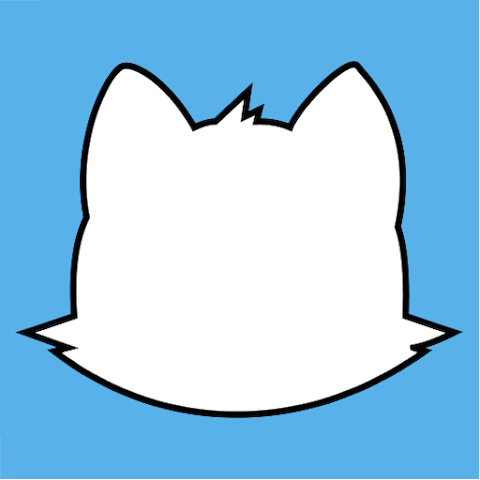 Did you know that every time you send an email, you release several grams of carbon dioxide into the atmosphere? It takes energy to use our devices and even more energy to connect to wireless networks and store all those emails sitting in our inboxes. A few grams of CO2 may seem like a small amount, but with more than half the world's population on the internet, those little bits add up. Plus, the majority of that energy is powered by fossil fuels — one of the main causes of climate change.
Cleanfox helps you reduce your emissions associated with email correspondence by allowing you to delete unwanted emails en masse and unsubscribe you from email lists at the same time. No more junk email and a smaller carbon footprint — it's an all-around win.
Read more: 5 Easy Ways to Develop Healthier Online Habits

Have feedback on our story? Email [email protected] to let us know what you think!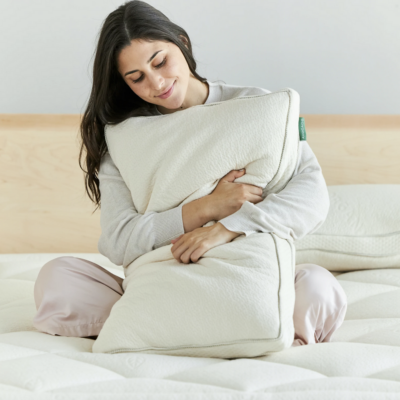 Shop Pillows
The Essential Organic Pillow Collection
Gentle, breathable, non-toxic support.
Buy Now