Even the highest-quality mattresses don't last forever. Here's how to determine if it's time to trade in your old mattress for a new one.
I didn't buy my first mattress until I was in my 30s. Until then, I slept on a hodgepodge of hand-me-downs from friends who were moving and leaving theirs behind. But after that first night of luxurious sleep on my new mattress, it was clear I had waited far too long to swap out my pre-loved version.
We spend a third of our lives sleeping, so proper support is essential. However, because a mattress is an expensive purchase, many people — myself included — sleep on theirs well past the expiration date.
The average mattress lasts seven to 10 years. (Avocado mattresses are designed to last 25 years.) But in addition to years of ownership, there are other signs that indicate you need to upgrade your mattress.
Here's how to determine if it's time to replace your mattress.
Read more: How Often Should You Wash Your Sheets And Bedding?
Impacts On Longevity
Not all mattresses are created equal — and like most things, you get what you pay for. That's not to say there aren't affordable, high-quality options on the market. But details matter. Here are a few important elements that impact your mattress's longevity.
Materials: Memory foam and latex are among the most popular mattress materials. However, low-quality memory foam breaks down in a matter of years. And while synthetic latex is durable, mattresses made with certified organic latex — like the GOLS-certified organic Dunlop latex we use in our mattresses — have a much longer lifespan. Natural latex also offers superior body-hugging support compared to memory foam.  
Quality of construction: How your mattress is made helps it last longer. Generally speaking, innerspring designs, particularly those made with high-quality steel coils, get more mileage than mattresses made of memory foam. Avocado mattresses are also hand-tufted or quilted to ensure materials don't shift or sag and to provide better durability and support.
Maintenance: Keeping your bed clean and well-maintained will help it last longer. It's recommended that you spruce up your mattress every six months, and a quality protector will shield it from occasional spills and stains. If you're moving, cover it in a mattress bag to safeguard it from dust, debris, and rips or tears.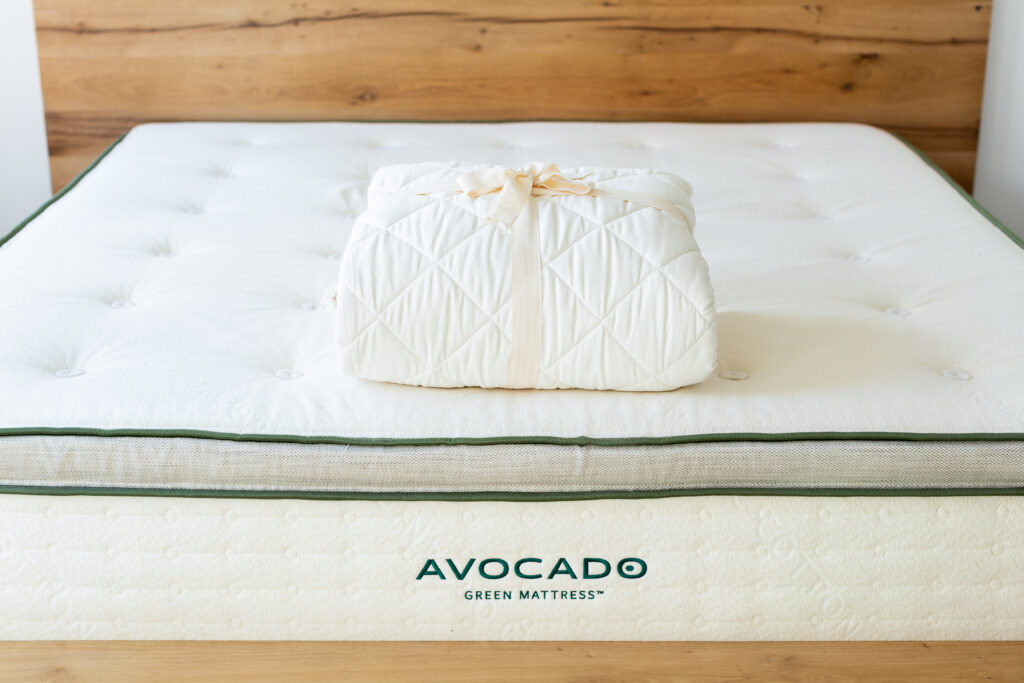 Avocado
Organic Cotton Mattress Pad Protector
199.00
Shop
Read more: What's Inside Your Mattress Matters
Signs it's Time to Replace Your Mattress
Your mattress will let you know when it's on its last leg. Here are a few signs that it's time to replace your bed.
Crumbling or cracking of foam
Regular muscle pain or joint stiffness when you wake up
Trouble sleeping or staying asleep
An increase in allergies or asthma-related symptoms
A noisier mattress than normal
Hybrid, innerspring, latex, vegan — there are a lot of different mattress options to choose from. If you aren't sure which is right for you, take our mattress quiz to find the perfect match.
Read more: How to Buy the Best Mattress for Back Pain
How to Get The Most Out of Your Mattress
Mattresses aren't made to last forever. But there are a few tried-and-true ways you can ensure you get the most out of your bed.
Rotate it every six months
Air out your mattress from time to time and regularly clean and vacuum it — here's how
Don't eat or drink in bed
And as tempting as it is, don't let the kids jump on the bed
Avocado
Organic Linen Sheets
389.00
Shop
Ready for a new mattress? Take our mattress quiz to find the perfect match.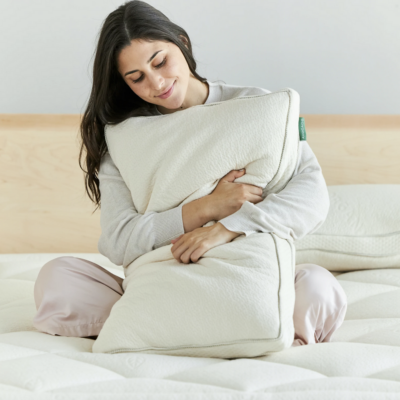 Shop Pillows
The Essential Organic Pillow Collection
Gentle, breathable, non-toxic support.
Buy Now