Stuff We Love
The Eco-Friendly Lighter You'll Never Throw Away
Reduce waste with this electric rechargeable lighter from the USB Lighter Company.
The candle-to-lighter ratio in my house doesn't make any sense. For every 12 candles I own, there are negative two lighters. I attribute this to the fact most lighters have a lifespan only slightly longer than a fruit fly's — 40 to 50 days — not because I'm chronically disorganized. I keep a box of matches around the house, too. But I typically avoid lighting short-wicked candles with the sticks because I don't want to accidentally burn myself when I invariably overestimate the length of my fingers. 
Read more: The Jumpsuit We Wear Pretty Much Every Day
So, a year ago, when my mom gifted me the electric rechargeable lighter from the USB Lighter Company, I was stoked. The device is powered by a lithium-ion battery and lasts a lot longer than your average Bic (which has about an hour of total runtime.) Like the name implies, the 8-inch lighter comes with a charging cord to power it up when it's low on juice. It doesn't take long to boot up, either. If I plug the gadget in about an hour before a friend comes over for dinner, I'll be ready to light table candles and set the mood by the time she arrives. When the apparatus is blinking green and ready to roll, I simply click a button that produces a small electric spark, which looks and sounds like a tiny taser. 
I love this device for its long stem — perfect for lighting candles on their last legs. But my favorite thing about the USB Lighter is that it replaces the butane-powered ones I used before. According to the USB Lighter Company, Americans throw away 350 million lighters a year. Most of them aren't recyclable — even when they're cleaned and emptied of fluid — because of the residual butane. (However, it's still advised that lighters be properly emptied of fluid before they're trashed.) I also appreciate that this brand thinks about the impact its products have on the environment — each device comes in 100 percent recyclable packaging. Bonus points that they also manufacture everything in the U.S. All of these qualities coupled with the $30 pricetag have made this a go-to gift for birthdays and holidays.
Read more: 9 Eco-Friendly Pet Products We Love
The only drawback I've found is this lighter isn't ideal for the fireplace or campground. I've tried a couple times to start a fire in my hearth, but the relatively small spark isn't enough to get it going; tried-and-true matches are still the best option for fire starting. That said, the company's other products — a pocket lighter and a lighter-flashlight hybrid — might be better-suited for outdoor adventures.
The USB Lighter Company
Single Arc Lighter – Gold
20.00
Shop
The USB Lighter Company
Motli Light® – Gold
45.00
Shop
After a year of using this contraption, the candle to lighter ratio in my house makes a lot more sense, because this one gizmo can take on all the revolving door of incense and wicks I own.
Have you tried out the USB lighter? Share your review with us on Instagram or on Facebook.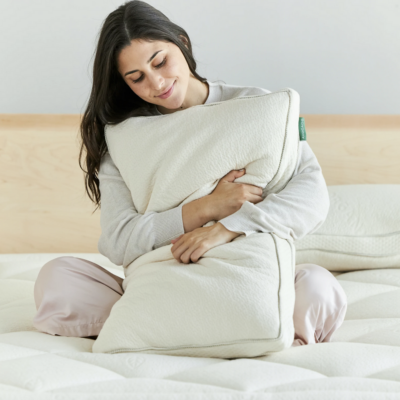 Shop Pillows
The Essential Organic Pillow Collection
Gentle, breathable, non-toxic support.
Buy Now