Lunchtime has never been easier (or tastier!) thanks to this healthy, no-cook spicy chickpea salad sandwich recipe.
Upgrade lunchtime with this knock-your-socks-off sandwich. All you need is a bowl and a few simple ingredients for this filling, flavorful spicy chickpea salad sandwich recipe. Here are all the details.
Why You'll Love This Chickpea Salad Sandwich Recipe
No cooking involved. And only one ingredient to chop! Everything else needs just a little stirring, so you can whip up this dish in minutes.
Easy to make in one bowl. You simply add your ingredients together and mash the chickpeas to your desired consistency with a fork. No fancy equipment required.
An upgrade from the typical salad sandwich. The thing that makes this sandwich so unique is its flavor. The smoked paprkia adds a savory, smoky taste, and I love the spicy kick that you get from the sriracha.
A healthier sandwich. This sandwich is super easy to assemble for quick lunches throughout the week. It's also packed with nutrition thanks to the chickpea filling, the vegetables stuffed inside, and the satisfying whole grain bread that keeps it all together.
Read more: 3 Flavor-Packed Recipes You Won't Believe Are Vegan
Why Chickpeas Are So Great
As I mentioned, this sandwich is loaded with nutrition, and much of it comes from the star of our recipe — the humble chickpea. Chickpeas are a reliable source of plant-based protein, fiber, folate, and iron. The combination of protein and fiber promotes better blood sugar control, can improve feelings of satiety after a meal, and aids with digestion. There's also a great deal of research available about chickpeas and their ability to protect us from many forms of chronic disease. So if you enjoy them, you now have more reason to eat them! Here's my spicy chickpea salad sandwich recipe.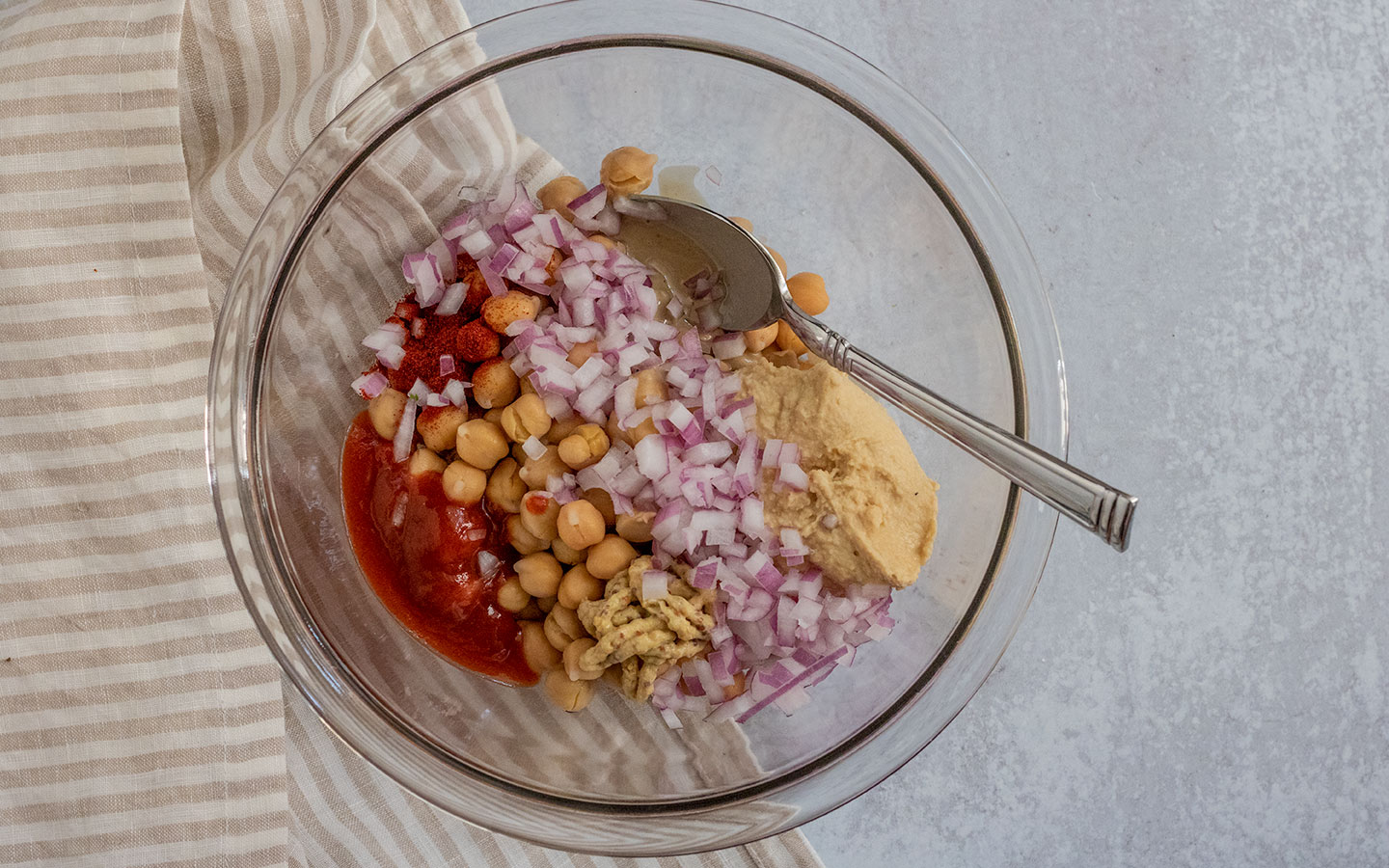 Spicy Chickpea Salad Sandwich (Serves 3-4)
Ingredients
1 15oz can chickpeas, drained and rinsed well
¼ cup hummus
1 tbsp tahini
1 tsp smoked paprika
1 tbsp sriracha, or more to taste
1 tsp whole grain Dijon mustard
1 tsp apple cider vinegar
¼ cup red onion, finely diced
Salt and pepper to taste
Whole grain bread
Spinach
Tomato slices
Extra hummus
Instructions
To a medium sized bowl, add chickpeas, hummus, tahini, paprika, sriracha, mustard, and apple cider vinegar. With a fork or potato masher, carefully mash the ingredients together, crushing the chickpeas to desired consistency.
Fold in your red onions and season with salt and pepper to taste.
Spread some hummus on your favorite sandwich bread and then top with greens and the spicy chickpea salad mix. Enjoy!
Read more: How to Make Celery Juice Without a Juicer
Did you try out our Spicy Chickpea Salad Sandwich recipe? Share it with us by tagging @avocadogreenbrands on Instagram or Facebook.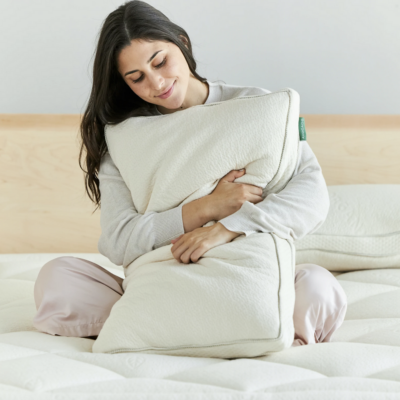 Shop Pillows
The Essential Organic Pillow Collection
Gentle, breathable, non-toxic support.
Buy Now