Documentaries are the Avocado Team's go-to when it comes to streaming. At a time when news can feel divisive and overwhelming, documentaries offer connection, depth, and hope through feature-length storytelling.
Now, with so much time to spend indoors, a good list of documentaries is just what we needed. It should come as no surprise that the Avocado Team's recommendations have a bit of a theme… nature, of course!
#1 — Night on Earth
This nature documentary series can be found on Netflix and uncovers the fascinating world of our planet at night. For Planet Earth lovers, we found your next binge.
#2 — 180 Degrees South
Nature, adventure, environmentalism… this documentary has it all and tells the story of Jeff Johnson as he retraces Yvon Chouinard and Doug Tompkin's epic journey to Patagonia in 1968. Available to rent on Amazon Prime Video.
Photo by Arto Marttinen on Unsplash
#3 — Expedition Happiness
Available on Netflix, Expedition Happiness follows a filmmaker and his girlfriend as they travel across North America in their refurbished school bus. If you're #vanlife obsessed, this one's for you!
#4 — Virunga
The winner of 54 international film awards, this documentary, available on Netflix, tells the story of life in the Congo for both the park rangers and the last remaining mountain gorillas in Virunga National Park.
#5 — Forks Over Knives
Careful, this documentary, available on Netflix, will completely change the way you look at food. If you're on the fence about making a change to your diet, you don't want to miss this!
What documentaries are you loving right now? Share with us on Instagram @Avocadomattress and check out our other #AvocadoTeamTips here!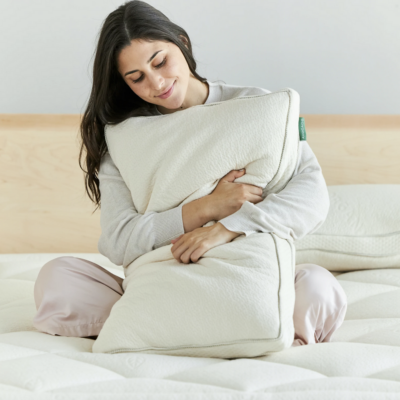 Shop Pillows
The Essential Organic Pillow Collection
Gentle, breathable, non-toxic support.
Buy Now