Last week we shared the voices inspiring us in the outdoor community and today we're bringing it back inside with our favorite Black interior designers. Step into these humble (and stunning) abodes.
Our homes are our sanctuaries — a uniquely decorated space that is special and energizing to you. A place where one can go to enjoy alone time and reconnect with ourselves. A place filled with unforgettable laughs with loved ones. A place where we can educate ourselves and evaluate our experiences.
It all starts with a healthy home. And if you're like us, your Instagram feed is probably full of #homeinspo that you can never get enough of. Here are eight of our favorite Black interior creatives and plant parents that you should start following right now.
#1 — Ajai Guyot
#2 — Elena Lohse
#3 — Justina Blakeney
#4 — Hilton Carter
#5 — Denese Butler
#6 — Shavonda Gardner
#7 — Ariene Bethea
#8 — Eureka
#9 — Jeanine Hays and Bryan Mason
If you want to support Black-owned businesses when planning your next home project, you'll love Claire Paint for non-toxic paints, Alexandra Winbush for blissful candles, and Estelle for beautiful glassware. You can also connect and empower Black designers by supporting the Black Interior Designers Network and the Black Artists + Designers Guild.
Photo by Katsia Jazwinska on Unsplash
Who are some of your favorite interior designers? Share with us @avocadomattress using #AvocadoGreenLiving.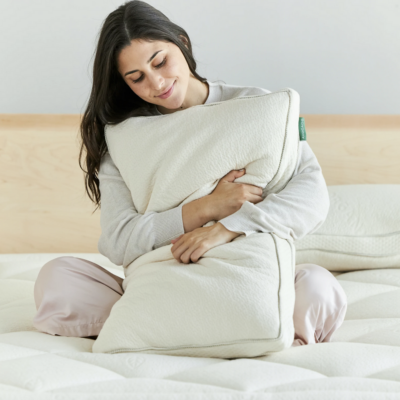 Shop Pillows
The Essential Organic Pillow Collection
Gentle, breathable, non-toxic support.
Buy Now