From candles and cookware to laundry pods, rugs, and, yes, mattresses, here are our go-to non-toxic alternatives that are better for you and the environment.
On any given day, our immune systems quietly fight off exposure to over 60,000 different bacteria.
An autoimmune response is when your body has a reaction to a toxin or pathogen and launches an immune system attack on your own body. This response is designed to eradicate whatever foreign invader has infiltrated your body, the result of which can be strange, unexplained symptoms.
Autoimmune dysfunction is common in adults and children and can be linked to a range of symptoms, including skin rashes and irritation, chronic fatigue, joint pain or swelling, digestive issues, and swollen lymph nodes.
Autoimmune diseases can be difficult to diagnose because of their ambiguous nature and the commonality of the symptoms involved. More often than not, an autoimmune response to a toxin in your home environment will show up as a mild to severe form of a symptom that never seems to fully go away on its own. According to a study, as much as 70 percent of autoimmune disease is caused by environmental factors, diet, and infection. The remainder is up to nature. Some people are more at risk simply because of hormonal makeup or genetic predisposition.
Here's a list of clean, non-toxic products that reduce your exposure to these environmental toxins that may help ward off those autoimmune issues.
#1 — Natural, Non-Toxic Mattresses from Avocado
We spend one-third of our life in bed, and our body absorbs as much as 80 percent of what it comes into contact with.
That's why it's a good idea to invest in sheets and bedding that aren't processed with formaldehyde, and a bed that isn't made of polyurethane.
Lucky for you, we have both.
#2 — Clean Plug-In Fragrance by Pura
Artificial fragrances are an easy way to make a home feel cozy, but they also overwhelm the air with scent carriers that can cause migraines and allergic reactions.
Pura makes some amazing scent plug-ins that smell great and don't contain any chemical nasties to get the job done. Pura's scents are pet-friendly, paraben and phthalate-free, and contain no DEA, formaldehyde, or propylene.
"One of the most important aspects for the founders was [to create a] clean fragrance with no harmful chemicals or ingredients, that would be safe around kids and pets. This is unique for the fragrance market, because a lot of scent brands use harmful ingredients, and they wanted to make sure this wouldn't happen with Pura."
#3 — Cast Iron Cookware by Finex
I'm a cast iron snob, so I'll be the first to tell you that PFOAs like Teflon can cause cancer, birth defects, and liver damage.
That being said, I get that most cast iron is not exactly user-friendly, and the new stuff is so pitted it's almost impossible to use without some non-stick spray.
Finex makes cast iron the old-fashioned way, with a process that actually casts it, so it's not riddled with those tiny divots that make it impossible to cook with.
#4 — Silicone Cups & Straws by GoSili
More and more research is showing the hormone-altering chemical BPA in high concentrations in people's bodies. The problem? Even as manufacturers swap BPA with other chemical replacements, these substitutes appear to cause the same harmful effects.
GoSili makes silicone dishes for kids and grownups that are 100 percent plastic-free, microwaveable, dishwasher safe, and adorable.
#5 — Zero-Waste Laundry Pods by Dropps
I've never been a fan of the laundry drops you buy in stores. They're riddled with ingredients that are harmful to waterways, heavily scented, and come in big plastic containers that inevitably get put into a landfill and never decompose.
Dropps makes non-toxic laundry (and dishwasher) pods that come in recyclable cardboard packaging, and they're fantastic. They come in both scented and unscented versions (and even one with stain-fighting ingredients for those of us with messy kids). The fragrances aren't overpowering, and they are pretty affordable!
#6 — Eco-Friendly Furniture by Medley
Couches and living room furniture are often made with chemically treated fabrics and polyurethane foams. With Medley Home, you can get custom, sustainably crafted furniture made without harsh chemicals and fire retardants.
All their pieces come with a 100-day trial, free returns, and you can even order fabric swatches to see the fabrics in the light of your own home.
"In 2005, we launched our own furniture collection out of our apartment with the mindset of providing the highest quality at a lower price, and customizable options online. Then as we learned more about the materials we decided to produce using sustainable and non-toxic materials, viewing our pieces as part of the larger ecosystem with the end goal of a healthier planet and a healthier home." 
#7 — Gorgeous Scented Candles by Lite+Cycle
Lite+Cycle makes candles using only essential oils and soy and vegetable-based waxes. They're gorgeous, thoughtfully made, and a portion of their profits go to charities that provide solar lighting systems to people in need.
"I wanted to create a candle that not only mimicked nature but was 100 percent made from nature, to bring the outside inside," says founder Kristi Head. "It was important for me to always be honest and transparent in our ingredients, and to offer the very best product in the most natural form."
#8 — Rugs Made from Recycled Clothes by Hook and Loom
I love an area rug. Hook and Loom is one of the only companies out there making eco-friendly rugs, and their method is amazing. Using recycled clothes, Hook and Loom makes flame-retardant and dye-free rugs that warm up a home — without off-gassing into it.
"Starting with the premise that we would use no chemicals, latex, or dyes," says owner Whit Selke, "we pioneered the process of making new cotton rugs with fibers recovered from donated clothing that would have otherwise gone into landfills."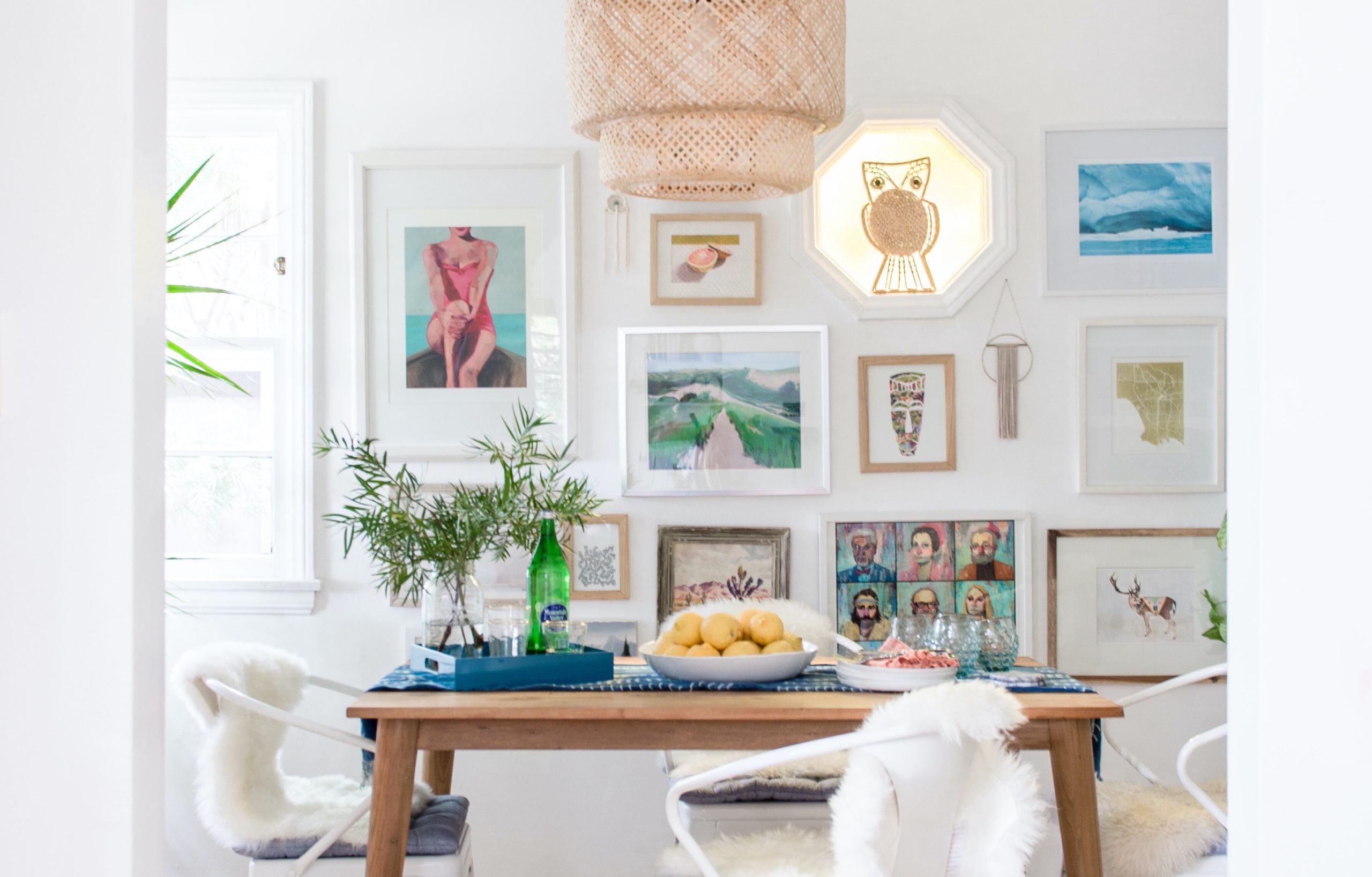 #9 — Plastic-Free Coffee Brewing By Chemex
I've obsessed over Chemex's amazing pour-over coffee makers for years. After finally getting around to trying one, I'm convinced — these things are amazing.
What's really incredible is that when paired with a stainless steel tea kettle, Chemex offers a way to brew a cup of coffee with zero plastic involved. Since plastic leaches chemicals a lot easier when it's heated, this is a big deal — and why I never brew my coffee through a plastic filter basket anymore.
#10 — Non-Toxic Dish Soap by Cleancult
Made with clean, natural ingredients, and packaged in ways that blew even my mind, Cleancult makes cleaning products designed to eliminate plastic waste and toxic chemicals from your cleaning routine.
"I was inspired to create a cleaning company when I looked at the back of my bottle of laundry detergent and couldn't find any ingredients," says CEO and co-founder Ryan Lupberger. "Turns out there's very little regulation in the U.S. for what actually goes in our cleaning products and essentially no disclosure about these ingredients."
#11 — Non-Toxic Perfume by Skylar
Skylar has been my main fragrance love for a while now. Their scents are made to last but are mild enough that they don't give me migraines or make me nauseous on a hot day.
"I started Skylar when I learned that my daughter was allergic to my favorite perfume when she was really young," says founder Cat Chen. "As I began to research, I learned that 15 percent of women are allergic to fragrance, and many perfumes are made with a lot of toxic chemicals and ingredients. I sought to change that and create a line of fine fragrances and personal care products that not only smelled beautiful but also didn't compromise on safety."
Skylar uses a balance of synthetic and natural ingredients to create fragrances that are non-toxic, but with a fragrance that lasts through my entire workday.
#12 — Organic Cotton Towels From Avocado
I didn't know luxury towels were a thing until I tried a set from Avocado. Made with GOTS certified organic cotton and a weighty depth, these towels are ridiculously soft and luxurious.
The towels are also among a small handful that are MADE SAFE® certified, a rigorous scientific screening process that only allows the use of ingredients that are not known or suspected to harm human health, animals, aquatic life, or ecosystems. I especially love their towels for wrapping my delicate, curly hair after a shower — it's a major upgrade from the old t-shirt method.
What changes are you making to reduce toxins in your home? Show us what you love on Facebook or Instagram, and tag us in the post! @AvocadoMattress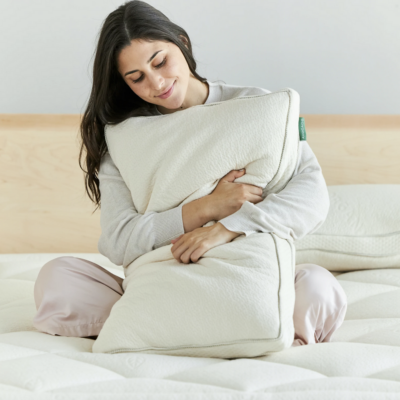 Shop Pillows
The Essential Organic Pillow Collection
Gentle, breathable, non-toxic support.
Buy Now