You wash your body with a bar, why not your hair? Shampoo bars get your hair clean and smelling great, and completely eliminate a plastic waste stream. And they're not just for women — check them out.
Most plastic doesn't get recycled. In the absence of convenient programs or time to sort and clean their garbage, only about 9 percent of plastic is recycled.
What this means is that we're creating more waste than we can handle, and our consumption is overwhelming. As China turns away our trash and the oceans continue to fill with our refuse, one thing is becoming clear: recycling is not the solution. We have to change our habits.
Make Less Waste With Shampoo Bars
The journey to a zero-waste lifestyle is surprisingly complex. You think it would be easy to stop throwing things away, but the reality is that it's really, really hard. Everything comes in a package these days, and all of that packaging really adds up. Bathroom waste is one of the least recycled. Only one in five Americans recycle things from the bathroom consistently.
The easiest way to start is to just start somewhere, and shampoo is easy enough. Shampoo bars are a just-add-water solution to plastic shampoo bottle waste, and one easy way to reduce your waste this year. Here are some shampoo bars we love:
Avocado Co-Wash Shampoo Bar by LUSH
LUSH is all about that zero-waste life, making packaging (and cruelty) free products with some synthetic and some natural ingredients. Their Avocado Co-Wash Bar eliminates the need for conditioner by gently cleansing hair, without drying it out.
All Natural Shampoo Bar by Humankind
Humankind designs zero-waste product systems, with refillable containers designed to facilitate transport and use. Their shampoo bar comes in a refillable soap dish made from fossilized phytoplankton — how cool is that?
Silicone-Free Shampoo Bar by Love Beauty and Planet
Love Beauty and Planet is a Unilever company, with products that are conscientiously made with the planet and health in mind. Their shampoo bars aren't all-natural, but they're free from the big nasties, like parabens and silicones, and they aren't tested on animals.
Simply Shampoo Bar by The Zero Waste Store
The Zero Waste Store is full of products designed to eliminate packaging waste streams. Their shampoo bar is safe for colored hair, and has a gender-neutral fragrance that anyone will love, too. The bar can last for 50 plus washes and is all-natural.
Use code AVOCADO10 to get 10% off, just for Avocado Green Mattress readers!
MAN Shampoo Bar by Apple Valley Natural Soap
A shampoo bar has nothing to do with what gender you identify as and more to do with your hair, but if you prefer a more outdoorsy scent, check out the MAN Shampoo Bar. Made with natural ingredients and neem oil to prevent baldness (SCORE), this MAN Shampoo Bar by Apple Valley Natural Soap is dual purpose, for both body and hair.
JR LIGGETT'S Old Fashioned Bar Shampoo
This old school shampoo bar is no longer made with palm oil, due to the threats it poses to the planet and orangutans, and comes in a bunch of different scents. It's cruelty-free and comes in multipacks so you can sniff out your favorite.
What does your hair washing routine look like? Tell us on Facebook or Instagram and tag us in the post @AvocadoMattress and #AvocadoGreenMagazine!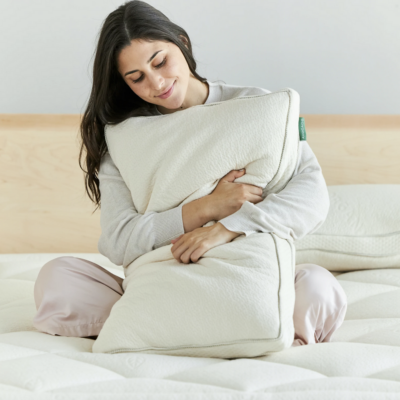 Shop Pillows
The Essential Organic Pillow Collection
Gentle, breathable, non-toxic support.
Buy Now