Many rural areas don't have access to clean and safe electricity, which has a huge impact on global carbon emissions. Biolite is here to help.
The ability to flip a light switch or turn up the heat is a commodity beyond the reach of many rural communities, particularly those in Africa.
Where electricity isn't available, most people burn wood to cook and heat their home. But this can be dangerous: inhaling smoke is hazardous to our health, as are the volatile organic compounds that are particularly nasty when the source is indoor wood-burning stoves. Burning wood for fuel also has an out-sized impact on global carbon emissions.
According to Oxford University, nearly three billion people worldwide cook and heat their homes with an open flame, which contributes to nearly 25 percent of global carbon emissions, as well as four million deaths per year.
But for many, wood is the only readily available resource to cook or heat the home. Biolite is trying to change that.
The Business of Change: How Parallel Innovation Is Saving Lives Overseas
What makes a company like Biolite so special isn't just that they're making really cool products — it's that they're trying to change the world, too.
Biolite makes portable camp stoves that turn fire into electricity with smokeless flames. They're powerful enough to cook meals and power lights and gear.
Using this for-profit business model, known as parallel innovation — a growing trend among millennial-driven companies like Warby Parker and Toms — Biolite is able to develop safe and clean energy models for rural communities while generating a product line that has less demand locally.
Their challenge was to reach populations who needed what they were making for daily use, but didn't have the technology to connect with them.
Using salespeople and technical support staff on-site in these remote areas, Biolite directly engages with communities in need of reliable power, while improving their quality of life with their innovative products.
LEARN MORE ABOUT BIOLITES HELPS SUPPORT RURAL AFRICA
The Impact of Innovation
In 2018, Biolite hit a milestone: they had reached 500,000 people with cleaner, safer electricity. Their on-site ambassadors in remote areas like Kenya and Uganda now number over 40.
READ THE FULL 2018 IMPACT REPORT
Biolite's stoves have also prevented over 200,000 tons of CO2 from entering the earth's atmosphere, and saved an estimated 100,000 tons of wood from being burned.
That's an energy we can all get behind.
Are you using solar camping gear already? Show us your gear on Facebook or Instagram, and tag us in the post — @AvocadoMattress and @BioLite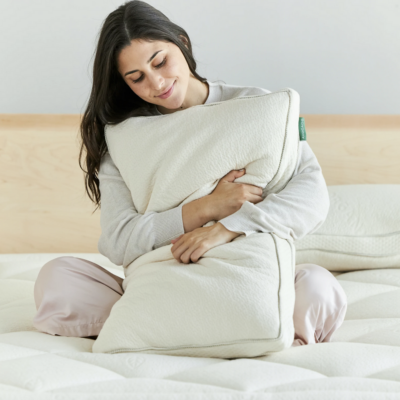 Shop Pillows
The Essential Organic Pillow Collection
Gentle, breathable, non-toxic support.
Buy Now