Outdoorsy guys and girls don't always hate the stereotypical moonlit date night, but even romantics have to agree — wouldn't it be WAY cooler to go do something you'd actually enjoy?
Get outside, get under the stars (and get busy if no one's around) — this date night lineup is 100% romantic with a side dose of adventure to shake things up.
#1 — Check With Botanical Gardens
If you're not keen on being out in the boonies and sharing candlelight with cougars, botanical gardens are a great way to surround yourself with nature without having to bring a daypack. Many botanical gardens host events and galas that are open to the public (for a fee). Look into these, or just explore them during visiting hours.
#2 — Find a Local Hot Spring
Nothing says sexy adventure date night like being half naked in nature's finest hot springs. Scope out some that are legal and safe to swim in, and make a day of it with food, drinks, and plenty of cozy towels and blankets to cool down in.
Remember though, booze and hot water don't mix, so keep the alcohol to a minimum to avoid not-so-sexily passing out.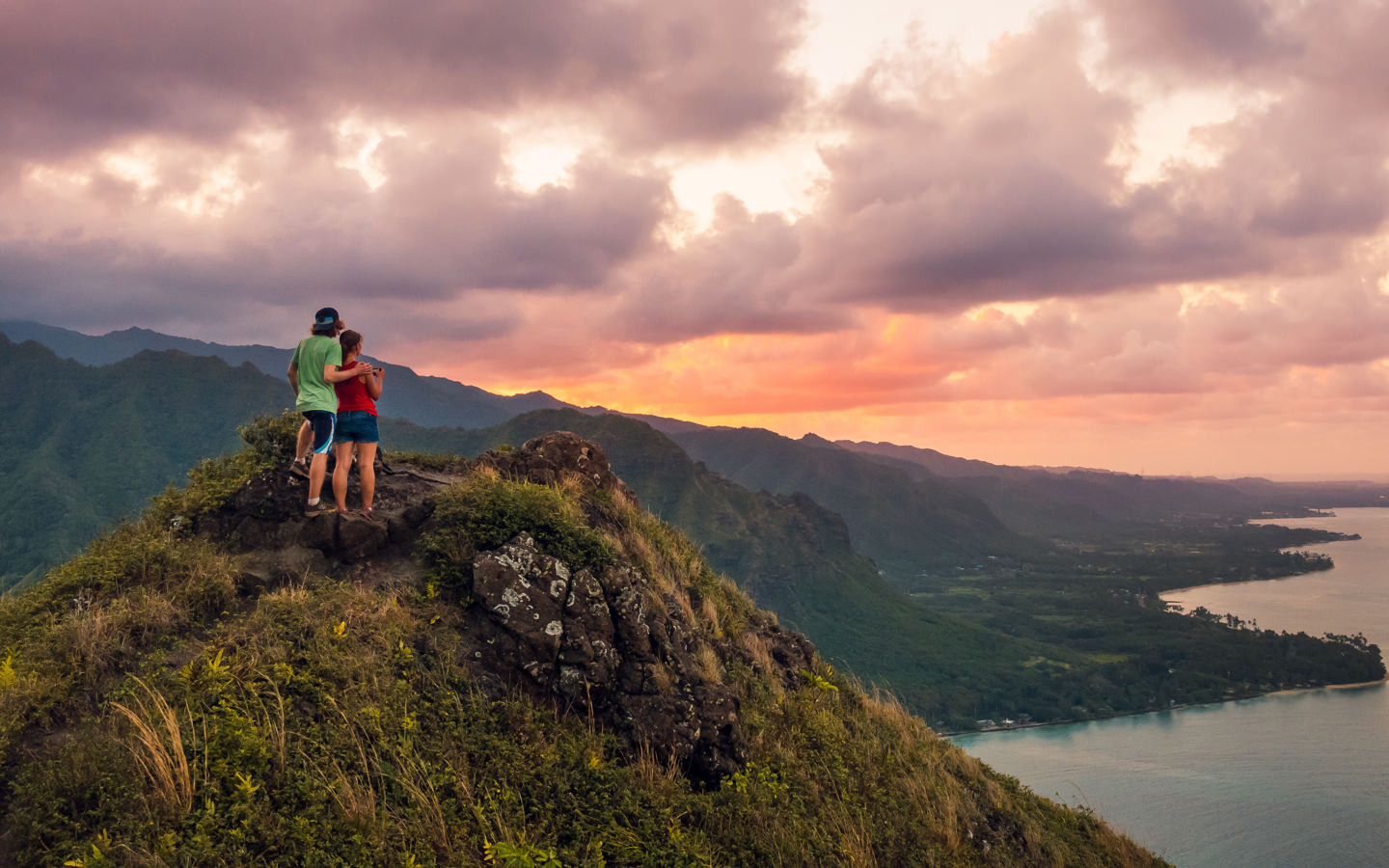 #3 — Watch the Sunset Together on Top of the World
Forest Service fire lookout towers are some of the best kept secrets in federally managed lands. These towers were often used by wildfire teams to keep an eye on the horizon for signs of smoke. Now, the forest service rents them out as part of their public cabin rentals.
Many of these towers are hike in and don't typically have water or plumbing, so plan to rough it.
But plan for breathtaking views, insane sunsets, and complete and utter solitude as you sit on top of the trees, too.
#4 — Rent An RV (And Romance It Up)
Best. Date. EVER. RV rental companies are totally a thing, so you can do it up big in the most remote settings you can find a road to.
Hang battery-powered LED lights, make dinner, set a table under the stars, bring a bluetooth speaker for music, and prepare for the sexiest camping trip you've never been on.
Just make sure you put away the food at night (because, you know, BEARS).
#5 — Book An Exotic Retreat
Tropical paradise retreats for couples are totally a thing, and they're not all Sandals Jamaica. Some of these retreats are done in off-the-grid resorts and feature rainforest adventures, snorkeling, beachcombing — you name it.
Take a few days, or take a few weeks, but pack your lover a bag and go for it.
#6 — Take a Horseback Riding Tour
Horseback riding stables aren't too difficult to find and are a great way to traverse some rugged terrain (without doing it yourself). Find a stable that offers guided tours — a lot of times, they'll have specials for Valentine's Day.
#7 — Bonfire It up on the Beach
Whether it's a lake or the Pacific coastline, you don't have to be near the ocean to have a killer night on the beach. Bring blankets and warm clothes to manage the chilly winds, an ice bucket of wine, and plenty of roastable food for the fire.
#8 — Picnic Where Your Heart Is
Picnics aren't nearly enough of a thing anymore. DO IT. Pack a bag (picnic baskets don't hike well), some snuggly blankets, and pick a scenic spot in your favorite National Park. Lay in the bed of the truck, or sit by the river and skip rocks, and just hang out.
If you could go on an outdoor date anywhere in the world, where would you go? Tell us on Facebook and Instagram, and tag us in the post! @AvocadoGreenMagazine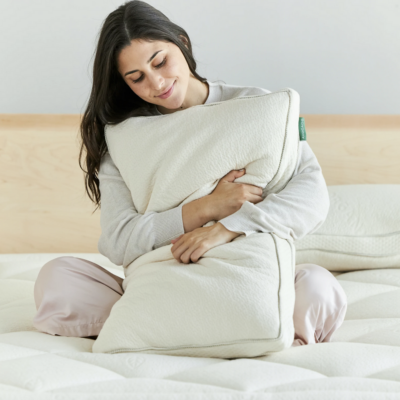 Shop Pillows
The Essential Organic Pillow Collection
Gentle, breathable, non-toxic support.
Buy Now